RAPID team at UWS undertook their General Visual Line of Sight (GVC) training and surveyed local areas. As part of the training, they were allowed to fly within the Garscube Sports Complex and Kirknewton.
Fraunhofer CML successfully developed a prototype for the battery-hot-swap-station within the RAPID Project. The station automatically registers when a drone has landed on its landing platform, moves the platform into its core and subsequently swaps both the batteries while keeping the drone supplied with sufficient voltage to always stay online. The whole procedure takes roughly 60 seconds, compared to battery charging times of at least 30 minutes.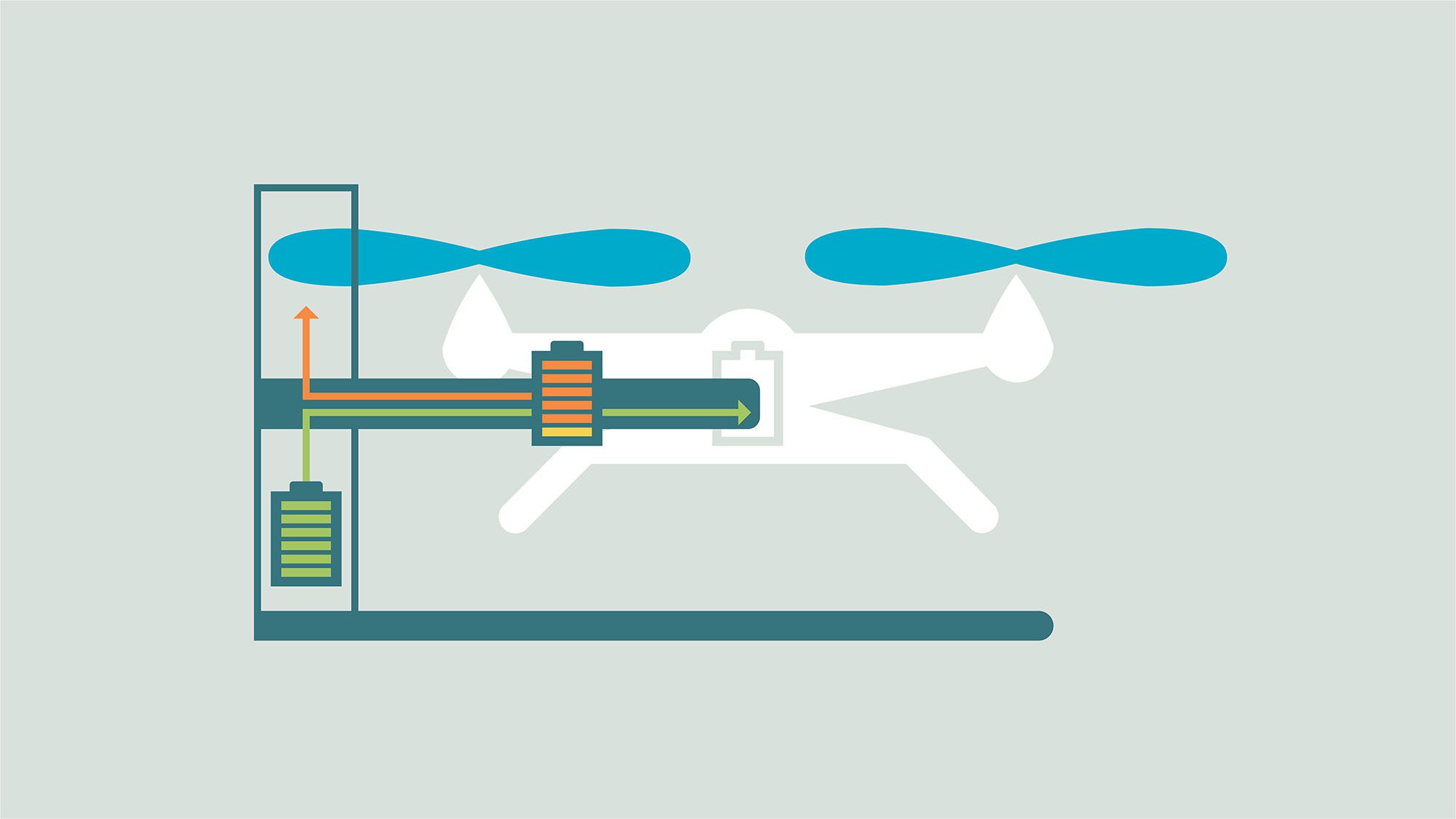 The automatic landing of the Unmanned Aerial Vehicle (UAV) is a critical component in the overall RAPID system. It is important that the landing procedure is completed in a repeatable and accurate manner. The University of Limerick conducted the automatic landing test for the project, which prototype incorporated a landing platform with ArUco markers to estimate the landing point during the flight. The pose estimator and automatic control algorithms were executed and run on an embedded processor onboard the UAV. They do not require a connection to the ground control station for the completion of the task. The interface to the UAV, UAV being the M300 system from DJI, is through the DJI onboard SDK. The following video demonstrates the initial prototype testing of this system during fully automated flights, with the UAV continually estimating pose and completed the landing phase to a high degree of accuracy. The next phase of testing will examine the accuracy of the repeated position lands and also the ability to complete landing at higher wind speeds.