University of the West of Scotland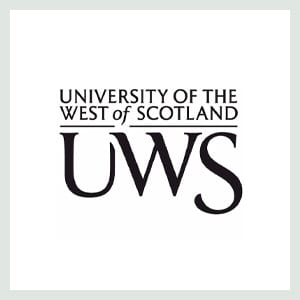 UWS will coordinate the RAPID project and develop drone artificial intelligence and cyber-physical systems to optimise the risk profile of autonomous drone flight in beyond-visual-line-of-sight and safety critical urban-industrial situations.
UWS is Scotland's leading university for widening access to students from disadvantaged backgrounds. The 2019 Scottish Funding Council report shows that almost a quarter of all SIMD 20 (Scottish Index of Multiple Deprivation, 20% most deprived) students in Scotland are studying at UWS. We are immensely proud of our record of improving social mobility through outstanding, distinctive, and progressive higher education and research. The RAPID project, with its objectives, is to the safety of maritime transport system infrastructure, strategically aligns with established UWS institutional research priorities (Health, Society, and Sustainability). The project strengthens our commitment to changing lives and transforming communities by harnessing excellent research for the benefit of society.